---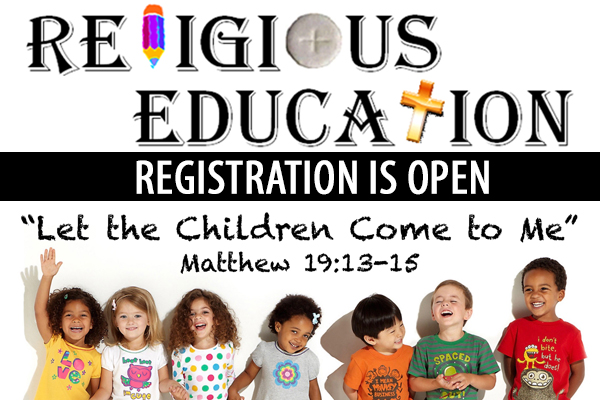 3 Years – 5th Grade
WEDNESDAY SCHOOL AT CALVARY LUTHERAN CHURCH 2021-2022
Session 1 5:00-5:40 p.m. (Signing time*: 5:25-5:40)
Session 2 5:45-6:25 p.m. (Singing time*: 5:45-6:00)
* Meet in Sanctuary for singing time.

2021-2022 Education Registration

From the time of the Reformation, the Lutheran Church has been a teaching and learning church. We know the importance of teaching faith and love in the home and passing on our faith from generation to generation. The education offerings here at Calvary depend solely on the participation of parents to share their time and talents with our children. We encourage and support all parents to participate!
Access to Wednesday School Curriculum:
Calvary has an online subscription to Augsburg Spark Activate Faith Curriculum for preschool-5th grade. The Bible serves as a key learning resource and is the cornerstone of each lesson. Children open their Bibles and engage with God's Word each and every week. Parents may access the curriculum here:
Children.sparkhousedigital.org
Sign in email: sonia@calvaryrapidcity.org
Password: spark2010
Spark Classroom/GREEN/ Fall, Winter, Spring
| | |
| --- | --- |
| SESSIONS: | To facilitate our growing program we provide 2 sessions. Pick the one that works best for your family to attend for the 2021-2022 school year. |
| TEACHERS: | Parents are generally scheduled to teach one month per child. |
| EXPECTATIONS: | Parents are responsible for their children during Wednesday School. We encourage parents to remain available for any unexpected needs during class and to be prompt when picking up children. |
| CANCELLATIONS: | We follow RCAS…if school cancels, so do we! |
| LIBRARY: | Gayle Simons coordinates our library program. |
| MILESTONES: | Kellie Meissner will provide information for Milestones. |
| MUSIC: | Deb Martin coordinates our music program. |
Music times and location new this year!
Wednesday School begins September 15.

Session 1 All grades (preschool-5th grade) will have music together at the end of class time in the Sanctuary. Music will begin at 5:25 and end at 5:40. Children will be dismissed from the Sanctuary. Teachers will sit with their class and parents are invited to join their kids during music.

Session 2 All grades (preschool-5th grade) will have music together first! We will meet in the Sanctuary at 5:45 for music and head upstairs to the classrooms at 6:00. Teachers will sit with their class and parents are encouraged to join their kids during music. Session 2 will dismiss at 6:25.