---
Youth Summer Activities

Vacation Bible School, Day Camp, Youth Overnight Camping, Family Camp, High School Impact Trips…there is something for everyone.
at Calvary
June 15-18, 2020 - Splash in God's Word
(Due to the current situation, 2020 Preschool VBS and Day Camp will be an "At Home" program)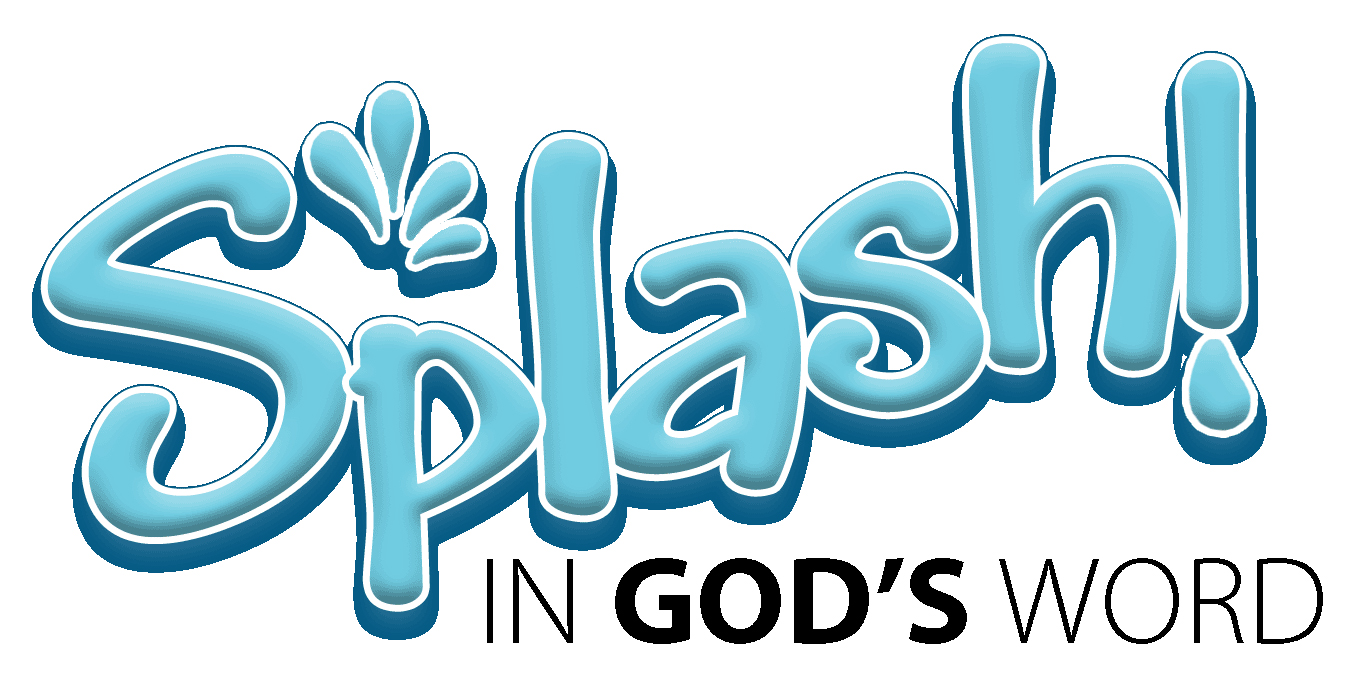 Our Day Camp theme this year is SPLASH IN GOD'S WORD! Day camp runs from Monday to Thursday. Although day camp is scheduled for four days, we have included an additional lesson to use at your convenience.
Our Day Camp Lessons & Sub Themes
DAY ONE: NOAH & THE ARK SUB THEME: PROMISE (GEN 6-99)
DAY TWO: JONAH & THE BIG FISH SUB THEME: TELL (JONAH 1-4)
DAY THREE: WALKING ON WATER. SUB THEME: TRUST (MATTHEW 14:22-33)
DAY FOUR: WOMAN AT THE WELL. SUB THEME: ASK. (JOHN 4: 15-42)
ADDITIONAL DAY: LYDIA. SUB THEME: WELCOME (ACTS: 16: 9-15)

Please feel free to make the lesson work for you and you students. You can use the large group lesson plan or just read the story and discuss the questions provided.
Creating a Larger Community on Social Media

You can create a larger community by sharing your day camp experience/project and fun on your social media and/or emailing 1-2 pictures to
hannah@calvaryrapidcity.org
. We will share your day camp project photos on Calvary's facebook page during the week of day camp!
Day Camp At Home Packet Contents
Username:
hannah@calvaryrapidcity.org
Password: mschoolone19
click on children
click on Spark Summer
click on Lessons or Music
click on the lesson of your choice and you will find a lot of resources in addition to what's already in your packets.
Around South Dakota with LO
Register directly with Lutherans Outdoors, (800) 888-1463 or www.losd.org

Did you know that if you register for a Lutheran's Outdoors camp before April 15 Calvary will give an additional $50 off to all student week-long campers (Family Camp not included.)

CANCELED


LO Flyer for Calvary Students


-

Outlaw Ranch (Grades 1-12 Youth Camps & Family Camp)

CANCELED



Outlaw Ranch provides a rustic western setting with heated cabins, chapel in the old bar, horses, activities, devotions, worship and bible study.

-

Joy Ranch (Grades 1-12 Youth Camps & Family Camp)

CANCELED



Campers will stay in a comfortable bunkhouse while stepping back in time to the old west. Campers will explore and care for God's creation: earth, people and animals.
-

Klein Ranch (Grades 5-12 Youth Camp)

CANCELED
An authentic western horse ranch offering various camping weeks.
-

NeSoDak (Grades 1-12 Youth Camps & Family Camp)

CANCELED
Spend a week at Lake Enemy Swim, located in northeastern SD with an energetic staff for a fun filled, Christ-centered experience.