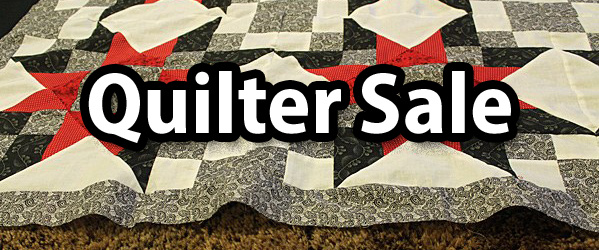 Click Here to Learn More Information About the Quilters Current Sale


Meet every week (Thursdays) at the church – Room 102
9:00 A.M. to Noon
Contact Nancy Steever at 348-8238, for more information and questions.
All are welcome!
We believe in the fostering of fellowship through the craft of quilting. We meet every week with the purpose of creating beautiful quilts, conducting the Spring Quilt Sale, using proceeds to do God's mission work through Habitat For Humanity, the Black Hills Children's Home, Memorial Gifts, and helping to satisfy a world-wide need through Lutheran World Relief.
Come join us, for a sense of productivity, relaxation and incredible fellowship.